Roofing Services And Inspections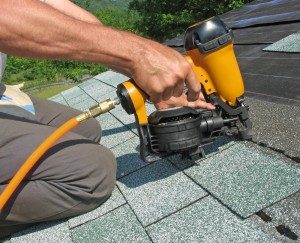 Your home is not only one of the biggest investments you'll ever make, but it's also where your family is the safest. In order to protect both, it's important that your roof stays in good condition. Hail, wind and rain can all affect the health of your roof, and you may not know you have a problem until it's too late. For this reason, we offer roof inspections. This is not an estimate to repair or replace your roof, but rather an unbiased assessment. There will never be any contract to sign or obligation for work to be done in order to inspect your roof.
---
Our Roofing Services
It's not enough to hope your local roofer does the right thing and gives you an unbiased assessment. At All Phase Restoration, we know what it's like to have a damaged roof and need a repair. This is why we offer the following roofing services to help you get your roof back to working order:
Asphalt shingles
3 tab, dimensional, double & triple laminate as well as designer, low to steep slope.
Membrane roofs
EPDM, TPO, modified bitumen, torch down or peel & stick
Synthetic or traditional tile
Clay tiles, synthetic or concrete, barrel or flat
Designer roof
DECRA (stone coated steel)
Metal roofs
Pro panel or standing seam
Roof coating restoration products
Emergency Roofing
Commercial
Residential
---
» Need A Roof Inspection? Call All Phase Today!«
---
How to Recognize Unethical Roofing Companies:
Storm Chasers
Their sole objective is to get you to sign their contract. They collect the deductible and leave town without starting or finishing the work.
"Sign this Contract"
A common tactic is, "Just sign here so I can inspect your roof." You shouldn't have to sign anything to let the contractor perform an inspection.
Misrepresenting Themselves
They'll say, "Your insurance company sent me to fix your roof." It's unlikely your insurance company would send someone out to fix anything on your property without contacting you first for approval.
Companies that Over Charge
They'll say, "If your insurance company won't pay, then you're responsible."
The BIG Lie
Roofing companies that tell you the roof needs to be replaced when it really doesn't
Roof Construction Experts
We understand how important it is to get your property back to pre-loss condition quickly and effectively. All Phase Restoration will work with you every step of the way to repair the damage caused by the destructive Colorado weather events and get you back in your home. Contact us today with your roofing service needs!